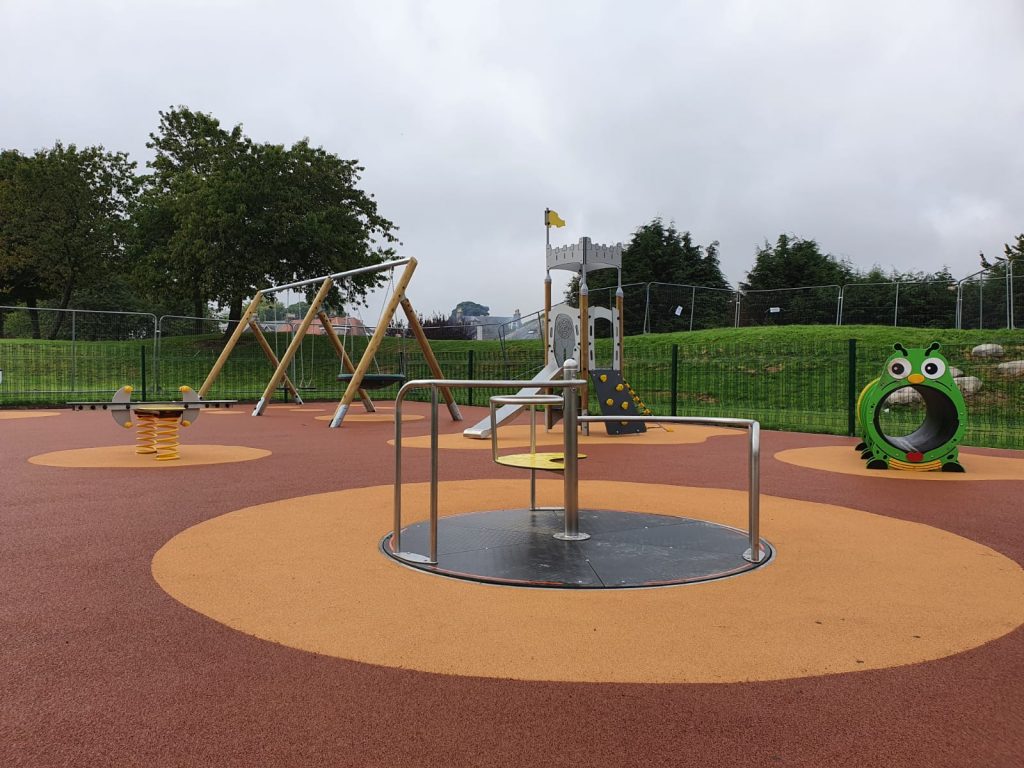 Dundee City Council sought a contractor for the Supply and Installation of a play area at Balgowan Avenue, Dundee to enhance the play facilities for the local community. The proposed play area will serve the local area and cater for all ages and all abilities. Of particular importance, in the scheme was the provision of Natural Play opportunities with DDA compliant all-inclusive play equipment provided. The play area was designed to meet the needs of low to high disability children. Hawthorn Heights were successful in the procurement process and were delighted to have awarded the contract following a community presentation event.
The project involved the following key components:
Designing the play park and selection of equipment to meet client's requirements
Demolitions and Removals of existing play area to include 4 items of play equipment, bow top fencing, gate, seat & bin
Excavations and subbase installations ensure accurate site levels
PCC kerbing and Timber edging installed
Supply and installation of 21 pieces of play equipment utilising a combination of both timber and steel materials, catering for ages 1 year to teenagers. A multitude of DDA compliant play equipment was provided to include: accessible springers, inclusive orbit, accessible swing seats, wide slide and accessible play panels. There was also more challenging equipment provided for the more adventurous, such as: climbing wall, adventure trail, multi-play unit and 6no. climbing boulders that can be used as seating arrangements. The equipment was provided to accommodate a range of users with varying abilities.
A range of safety surfacing was provided to meet the critical fall heights of the play equipment & to ensure DDA compliance: Wetpour, Grass matting and Turfing to mounds outside the play area footprint
Site specific ROSPA report carried out and excellent client feedback provided
Hawthorn Heights have provided Balgowan Avenue with a fantastic play area that is inviting and fun, offering creative and challenging play for children of all ages and abilities. The features and concepts utilised will engage children's imagination, foster independence and promote self-esteem. We have ensured that our design & installations are both aesthetically pleasing & enjoyable to all visitors of the facility.