WETPOUR SAFETY SURFACING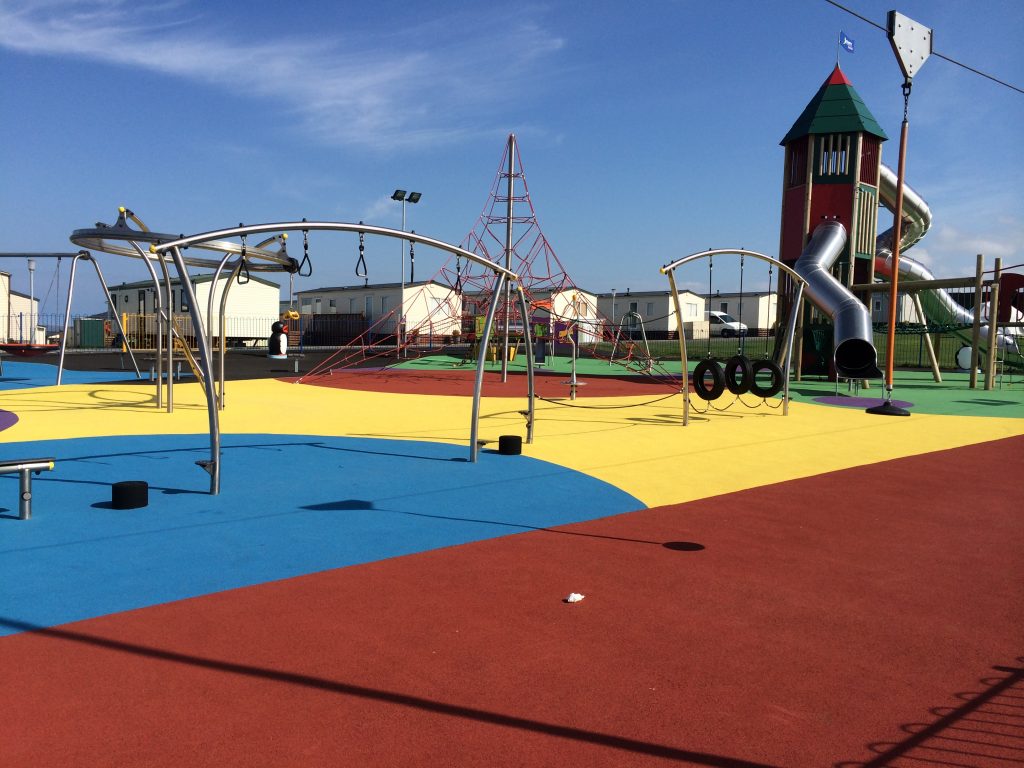 EPDM Wetpour safety surfacing is a high performance environmentally safe surface that is perfect for children's play areas. Graded black or coloured EPDM rubber granules are mixed with resins to form a trowel applied wetpour surface that can be laid at a thickness to suit the critical fall heights of that area of play.
"Tumbletops Safety Surfacing" is our own certified safety surfacing compound that creates an ideal surface for a safety-conscious play area. Our installation team have the capacity to surface small areas to entire playground sites.
Using polyurethane resin and EPDM rubber granules we are flexible to create a variety of colours and designs.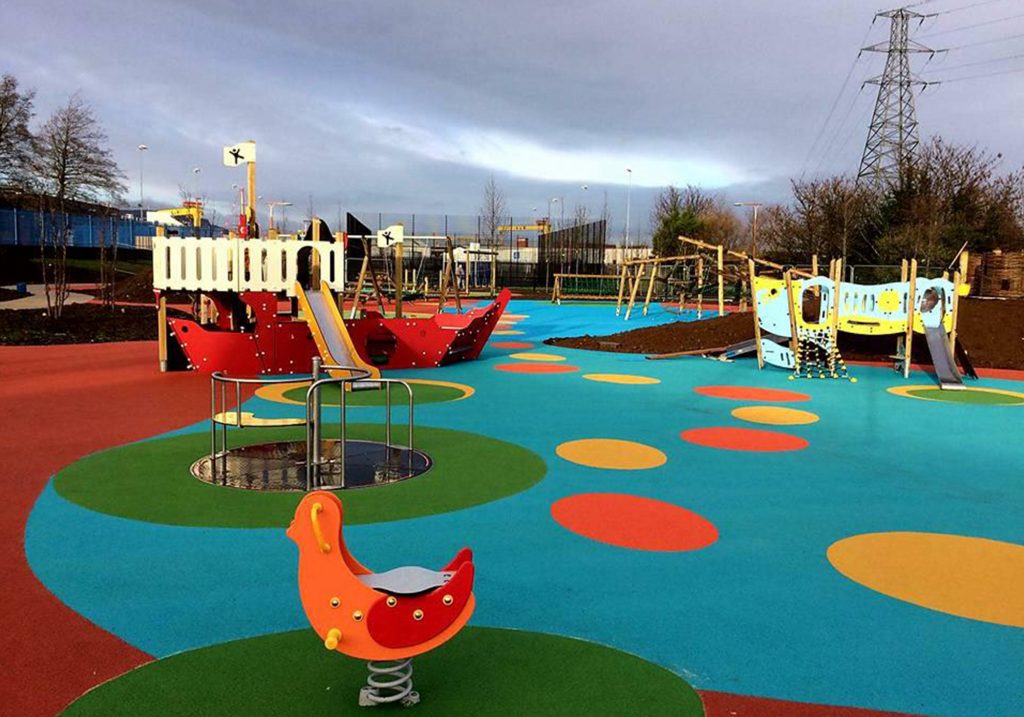 Safety rubber is installed with minimum fuss to the environment and has an extremely fast curing process. This keeps the application time and inconvenience to a minimum. On average, 80% of our surfaces are recycled rubber tyres, making it one of the most ecologically friendly safety flooring options available. Not only does it help clean up the environment, the rubber's sound absorbing qualities also help to reduce noise pollution.
Wetpour will add safety to the environment as well enhancing the playing experience with exciting and colourful designs. This stimulates children's minds and adds adventure and fun to your play area.
THE BENEFITS OF WETPOUR SAFETY SURFACING
Protects children from serious injuries
Fast installation
Fast curing
Economically installed
Quality finish
Environmentally friendly surface
Great colour range
Wide range of colours and designs
Durable and low maintenance
GUARANTEE
Our wetpour system is tested to EN 1177 and BS 7188. It is covered by a five year guarantee against surface defect, this covers both workmanship and materials. Note this guarantee excludes failure caused as a result of a structural instability of the existing subsurface. In addition, we offer a ten year UV stability guarantee on our wetpour meaning it will not fade against sun rays. A five year guarantee is offered against staining from carbon release.
---
BONDED RUBBER MULCH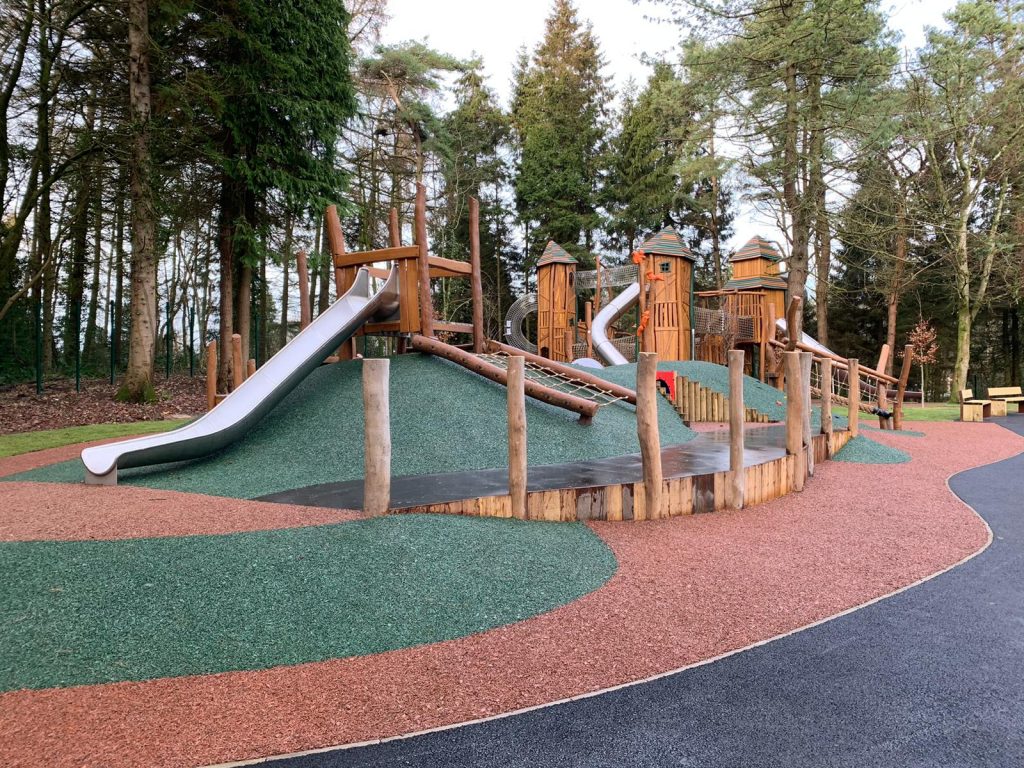 This surface provides the natural feel without any of the maintenance associated with traditional bark. The bonded rubber shredding's are available in a number of natural colours. This makes it suitable for use in any green field site, or as a way to make an area more natural.
The surface is tested to European Safety Standard EN1177 and is subject to a RPII inspection upon completion of install.
For more information on the benefits of Bonded Rubber Mulch, contact our experienced team today.
---
PLAY BARK & CUSHIONFALL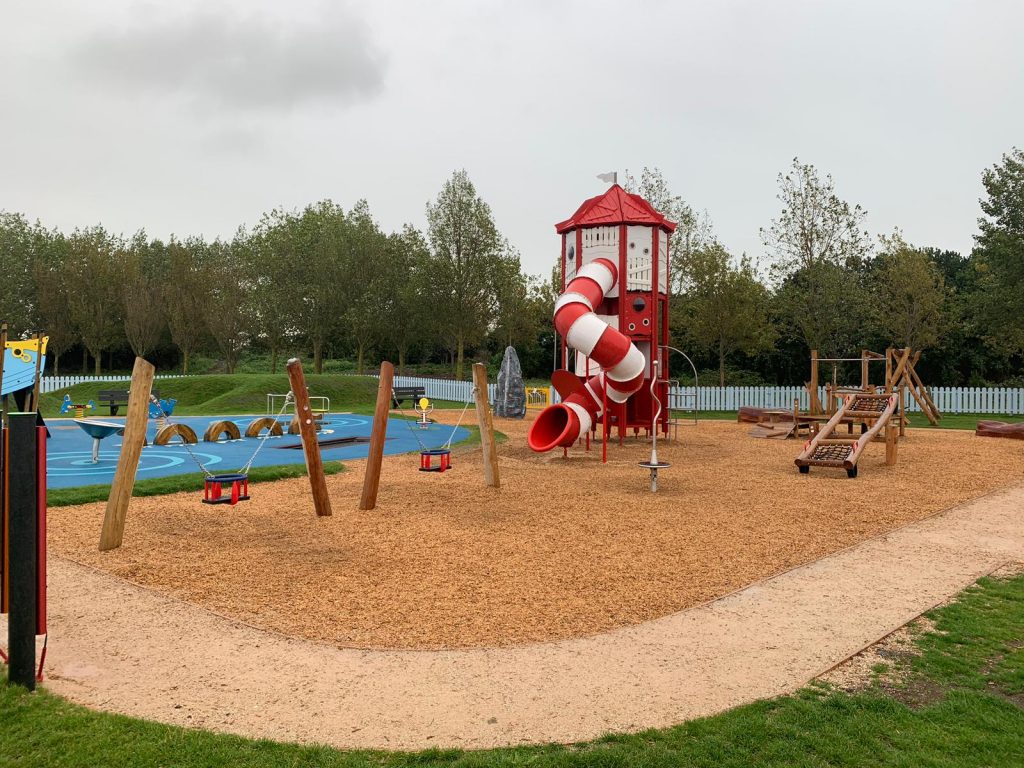 This high quality graded bark gives an attractive surface, which is well suited to most locations and for use with the majority of equipment.
Play bark surfacing has excellent impact absorbing properties and combines well with many units to give a warm natural appearance.
To meet the requirements of BS EN 1176 and BS EN 1177, all play bark surfaces should be maintained to a depth of 250mm. The use of raised bark areas will aid drainage.
---
SAFETY GRASS MATTING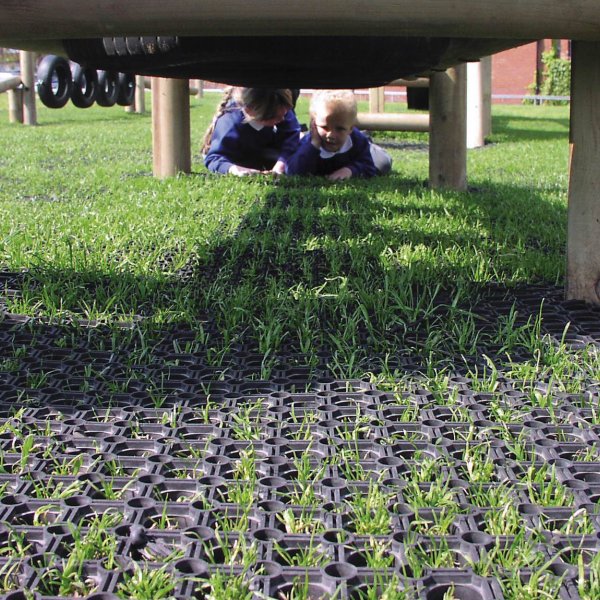 We can install black rubber matrix tiles onto your existing turf. This allows the existing grass to grow through, which can then be mown as usual. As they are tested to EN1177 safety standards this is a cheaper alternative to other safety surfaces available.
This surface will follow any existing undulations on site. For more information on the benefits of safety grass matting, contact our experienced team today.