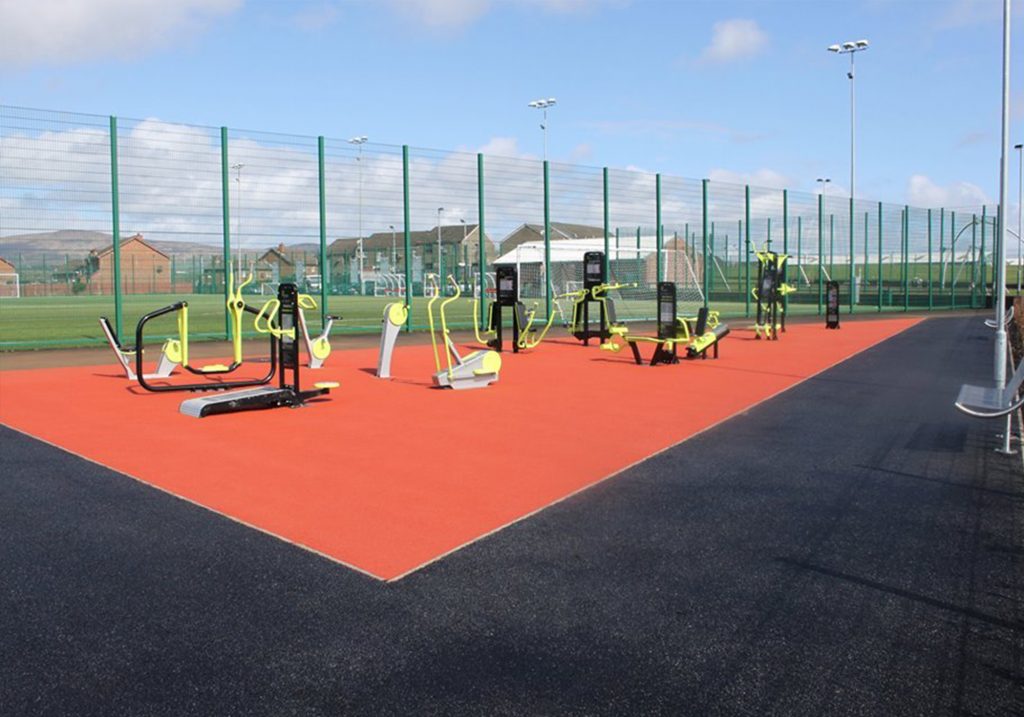 OUTDOOR FITNESS AREAS AND GYMS
We specialise in the design and installation of bespoke outdoor fitness areas and outdoor exercise equipment and have an outstanding reputation working with councils, schools, education authorities and the government across Ireland and throughout the UK.
Whether you're looking for a full design and installation service or have an existing outdoor fitness area you are looking to upgrade, we can help. Using outdoor exercise equipment that fully complies with European Safety Standards, we design and install fun and practical gym equipment.
We design, supply and install your outdoor gym and can also offer a reliable landscaping service to transform the entire area. We also look after the ongoing maintenance of your new equipment and carry out all testing and risk assessments required to maintain the area.