Connswater Community Greenway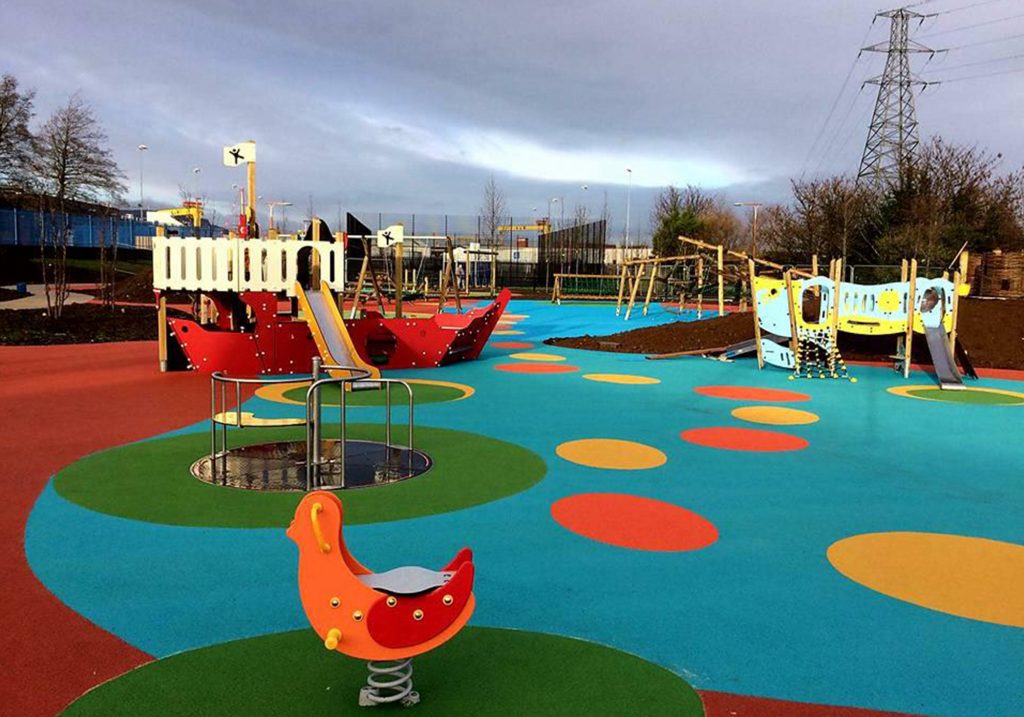 The Play Park's at Loop and Flora Park's were part of the Connswater Community Greenway project, which has created a 9km linear park through east Belfast, following the course of the Connswater, Knock and Loop Rivers, connecting the open and green spaces. The Greenway has created vibrant, attractive, safe and accessible parkland for leisure, recreation, community events and activities.
The project will improve the quality of life for the people of east Belfast. These include; the 40,000 residents, pupils and students attending the 23 schools and colleges, visitors and tourists to east Belfast and those who chose to work and invest in east Belfast.
Hawthorn Heights were the appointed contractor and provided the Connswater Community Greenway project with a fantastic range of play facilities in the form of two new play park's at Loop Park and Flora Park.
The selection of equipment installed at these two sites provides an exhilarating and adventurous play experience to children of all ages and abilities. Our selection of colourful wetpour surfacing and fun graphics provide an inviting and fun playspace.
The Connswater Community Greenway is a living landmark for east Belfast and a fantastic legacy for our children.
The Connswater Community Greenway is a £40 million investment in East Belfast. The project was developed by EastSide Partnership and delivered by Belfast City Council. It was funded by the Big Lottery Fund, Belfast City Council, the Department for Communities and Department for Infrastructure.
Contact us now for more information on what Hawthorn Heights can offer you!