Play Area at Drumpellier Country Park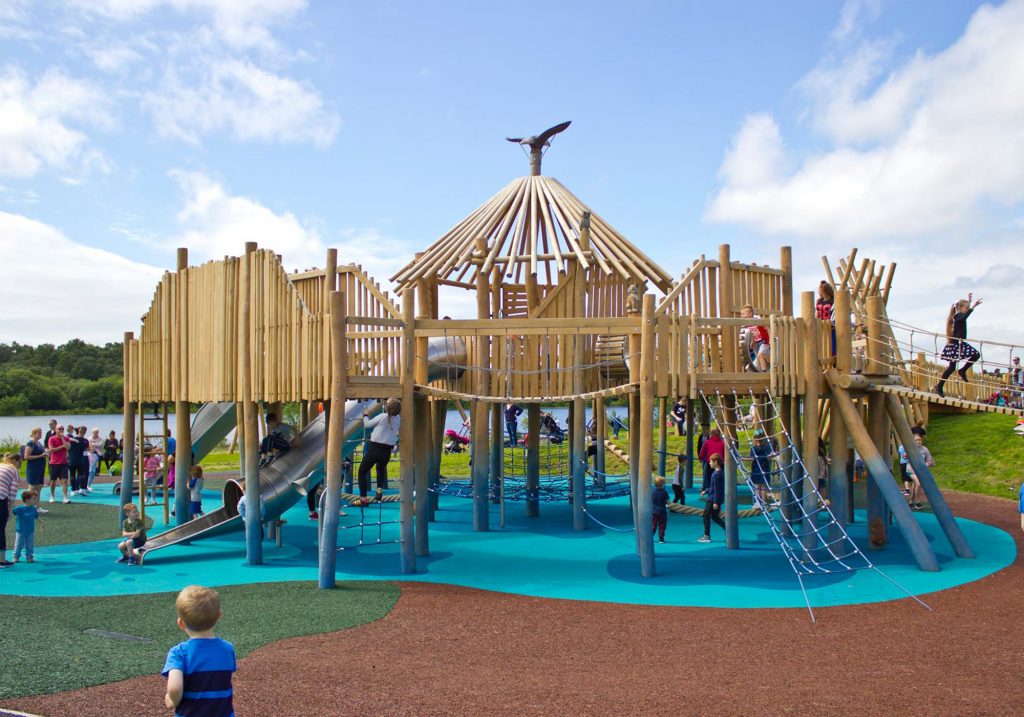 Hawthorn Heights are delighted to have completed the Drumpellier Play Area project at Coatbridge, North Lanarkshire.
This play area was an important, "flagship" project, part of the national Seven Lochs initiative; the first major part of the £6.8 million initiative to go to construction and as such quality and programming was paramount. The project involved the construction of a prominent bespoke 'Crannog' multi-play facility, plus a number of additional robina timber play items and auxiliary furniture. A new pathway network was installed around the park with associated safety surfacing at all items of play equipment.
The park has been a huge success for both North Lanarkshire Council and Hawthorn Heights Ltd. We are honoured to have been involved in this project and are confident the the play facility will become a major asset to the local community. We demonstrated our ability to manage & complete the works to a high standard of quality build with completion on time & to budget constraints. We received excellent feedback from Joanne Glennie, the Landscape Architect and look forward to working closely with her again in the near future.