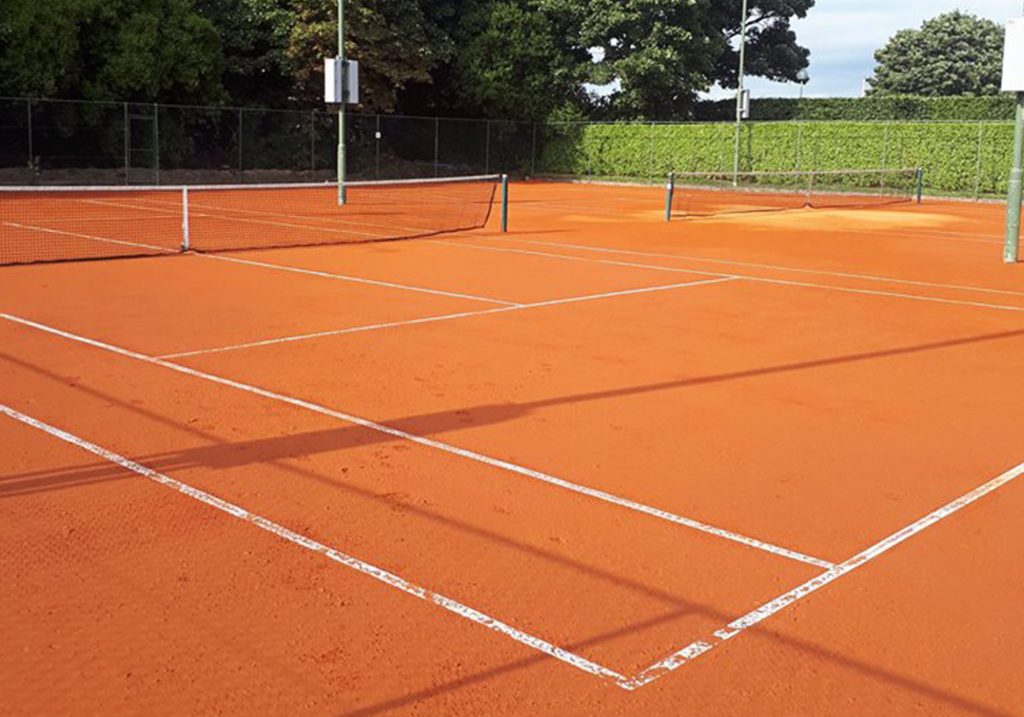 Elms Park Golf & Sports CLG procured this contract in 2018. Hawthorn Heights were successfully appointed the contract & carried out all works as main contractor. The project was the first of its kind in Ireland and involved upgrading the existing tennis courts to professional standards. This included the supply and installation of Matchclay Tennis Court surfacing and markings of an area covering 1,296m2.
The area of existing synthetic surfacing was removed and disposed of 1,296m2
The cleaning down of existing subbase at both existing courts
Supply and installation of Playrite Matchclay tennis surfacing. This included all associated line marking and clay infills of 1,296m2
Refurbishments to perimeter fencing
The project was carried out to the highest standards of quality & health & safety & has become a huge asset to the local tennis club.